Do ALL People Go to Hell?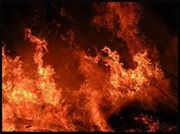 Thank you so much for your question, "Do ALL people go to hell?"
The answer is a definite, resounding "NO." Not all people will go to hell.
According to the bible people will either go to hell or go to heaven. The bible does say in, Hebrews 9:27 "And as it is appointed unto men once to die, but after this the judgment:" (KJV) This means that our human body will grow old and eventually die physically and then face judgement.This death does not mean hell, but a physical death.
Once a Christian dies he or she is present before the Lord. 2 Corinthians 5:8 We are confident, I say, and willing rather to absent from the body, and to be present with the Lord." (KJV)
Here are the scriptures that clearly indicate we either go to heaven or hell – not HELL first and then heaven.
Daniel 12:2-3; "And at that time shall Michael stand up, the great prince which standeth for the children of thy people: and there shall be a time of trouble, such as never was since there was a nation even to that same time: and at that time thy people shall be delivered, every one that shall be found written in the book. And many of them that sleep in the dust of the earth shall awake, some to everlasting life, and some to shame and everlasting contempt. And they that be wise shall shine as the brightness of the firmament; and they that turn many to righteousness as the stars for ever and ever." (KJV)
Matthew 25:46 "And these shall go away into everlasting punishment: but the righ-teous into life eternal." (KJV)
John 5:24-29 "Verily, verily, I say unto you, He that heareth my word, and believeth on him that sent me, hath everlasting life, and shall not come into condemnation; but is passed from death unto life. "Verily, verily, I say unto you, The hour is coming, and now is, when the dead shall hear the voice of the Son of God: and they that hear shall live. For as the Father hath life in himself; so hath he given to the Son to have life in himself; And hath given him authority to execute judgment also, because he is the Son of man. Marvel not at this: for the hour is coming, in the which all that are in the graves shall hear his voice, And shall come forth; they that have done good, unto the resurrection of life; and they that have done evil, unto the resurrection of damnation." (KJV)
Revelation 20:11 "And I saw a great white throne, and him that sat on it, from whose face the earth and the heaven fled away; and there was found no place for them. And I saw the dead, small and great, stand before God; and the books were opened: and another book was opened, which is the bookof life: and the dead were judged out of those things which were written in the books, according to their works. And the sea gave up the dead which were in it; and death and hell delivered up the dead which were in them: and they were judged every man according to their works. And death and hell were cast into the lake of fire. This is the second death. And whosoever was not found written in the book of life was cast into the lake of fire." (KJV)
Jesus loves you so much. He longs to have a personal relationship with you. If you have asked Jesus to forgive you of sins and live in your heart then you should not carry a fear or worry about hell. God does not want you to live in fear, but to live in trust that he is a loving God and longs to spend eternity with you.
John 3:16 For God so loved the world, that he gave his only begotten Son, that whosoever believeth in him should not perish, but have everlasting life. (KJV)
If you are not sure if you are saved from hell and want to ask Jesus into your heart let me assure you that Jesus longs for a personal relationship with you. Accepting him as your Savior is easy. Jesus doesn't ask you to change before you come, he just asks that you come. All it takes is a simple prayer of confession and an honest heart.
Romans 10:9 "That if thou shalt confess with thy mouth the Lord Jesus, and shalt believe in thine heart that God hath raised him from the dead, thou shalt be saved"
If you want to accept Jesus as your Savior and into your life, then let's pray this prayer together.
"Jesus, I give all my sins and failures to you, Lord. I ask that you would forgive me. I believe that you died on the cross for me. I believe that you are the Son of God and that you died for my sins, and rose again to save my soul. Please come into my heart. I will turn away from doing wrong things and will turn my life toward you, Lord. For I have set my heart and mind to serve you. You are may Savior. Thank you Jesus!!"
That's all it takes. A willing heart and a prayer. You are very precious to him. He is waiting with open arms! If you said this prayer and would like additional encouragement, guidance and prayer, please respond here.
Thank you and may God richly bless you!
Donna Wright
Article originally published by Donna Wright © 2012, all rights reserved.  Republished with permission and thanks.
[wysija_form id="1″]
About Post Author