Black Conservative Woman Not Allowed to Speak Against CRT at SBC Annual Meeting 2021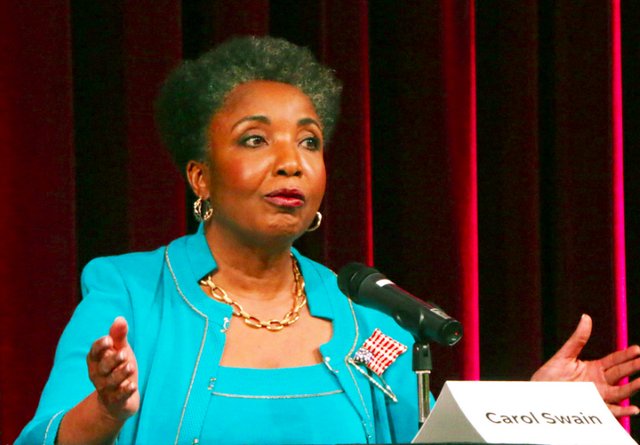 Carol M. Swain was a controversial law and political science professor at Vanderbilt University who staunchly believes in conservative values and professes Christ. Swain announced her retirement on her website in 2017 stating that "Retirement for me will not mean a rocking chair, and that it "will be an opportunity for me to impact more people across the globe."
Swain also stated that she was confident that God would place her where she would have the "greatest impact" and was also a member of the Black Voices for Trump board of directors and is an outspoken apologist for conservative values and truth.
Swain joined the Conservative Baptist Network in the Southern Baptist Convention and helped draft the original resolution denouncing Critical Race Theory (CRT) which was not passed–it was killed by the resolutions committee. Swain said in an interview on the Tennessee Star Report that she was not allowed to speak at the business meeting against CRT and that some black pastors threatened to leave the denomination if CRT was addressed.
See the full article for a transcript of the interview at Reformation Charlotte.
Title altered by BereanNation.com.
About Post Author