Prime Minister Trudeau Backs Down from Regulating News Blogs – For Now…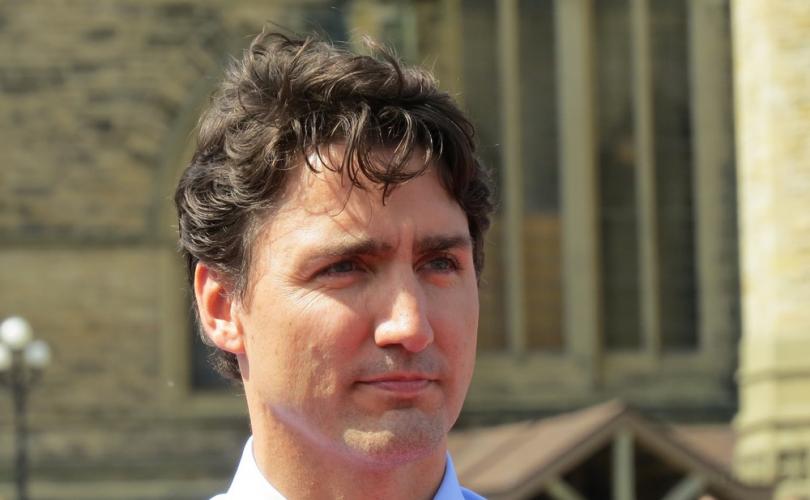 (LifeSiteNews) — The Canadian Government backpedaled on comments published by CTV News that the Trudeau Liberals are planning to force news websites and social media to obtain a government license to operate in Canada.
Heritage Minister Steven Guilbeault spoke during an interview with CTV's Evan Solomon on the report released last Wednesday that recommends massive expansion of the Canadian Radio-television and Telecommunications Commission (CRTC) to "regulate" not only radio and television broadcasters but news websites as well.
Canadian former telecom exec Janet Yale authored the report titled "Canada's Communications Future: Time to Act;" its recommendations include having either the CRTC or some other "regulatory" body licence all the folks that create "audio, audiovisual, and alphanumeric news content."
Opponents of this report, which include free speech advocates in Canada, say that this is just a way for the government to get bigger. On a darker theme, they also say it is a way for the government to kill a blog instantly because they do not appreciate its content.
History shows us that almost everywhere, registration and licensing are the first steps to state control. If a government has that kind of control over the media (and the document suggests that they are going after all of it from major news media outlets down to one-man commentary blogs), it can regulate what kind of news gets out. George Orwell must be spinning in his grave.
However, because of massive backlash against this form of government meddling, Guilbeault attempted to soft-shoe out of his former comments in a news conference held Monday.
"Our focus will be and always has been that Canadians have diversity to high-quality news sources," said Guilbeault, also adding that "we will speak again when we have legislation to present." Have we seen this kind of play before? Sure – from the Wizard of Oz – "Pay no attention to the man behind the curtain…" However, this song and dance maneuver caused some people to challenge Mr. Guilbeault's honour.
The battle in the media in Canada still rages. You can read an expanded article here.
About Post Author