Mohler Loses SBC Presidency – Egalitarian Ed Litton Wins on Second Ballot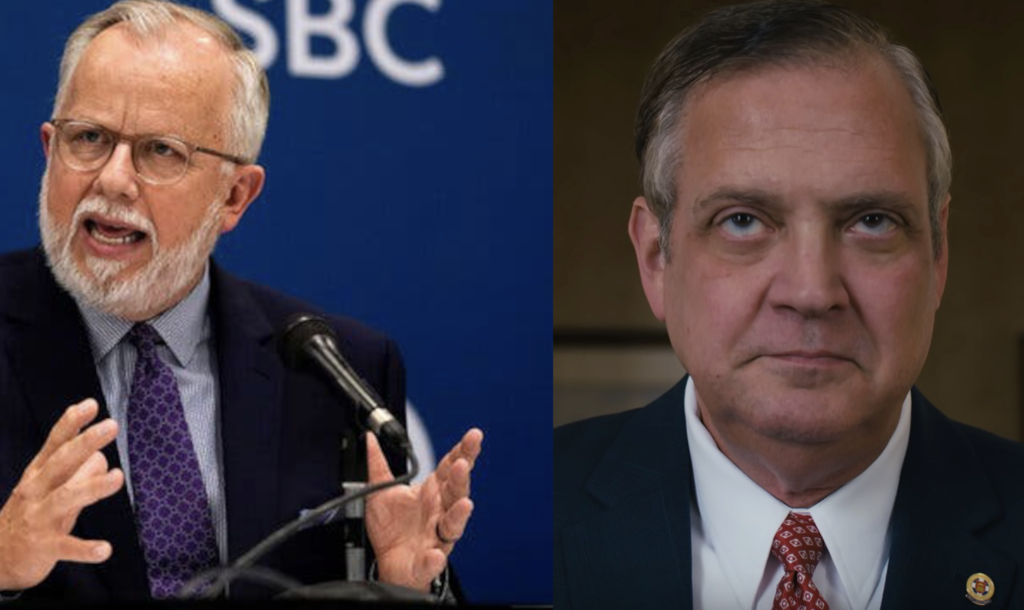 In a dark day for Southern Baptists, Pastor Ed Litton has won the SBC presidency, defeating Al Mohler, Tom Stone, and Randy Adam to take the helm of the floundering denomination.
In a stunning upset, the first round of ballots knocked off Mohler, who only received 26.32% of the vote, as well as Adams, who got 4.71%. It was Mohler's race to lose, being seen as the heir apparent and elder statesman of the SBC, and he was crushed. This left Stone with 36.48% and 32.38% for Litton, heading into a runoff.
Demonstrating that the conservatives were right to reject Mohler, his contingency broke left and voted for the most progressive candidate in the race, giving Litton the win, 52%-48; vindicating those who have been sounding the clarion call about Mohler for years and those who support them.
One of the intangible variables that we'll likely never know is what impact the fake-controversy of Hannah Kate's meeting with Mike Stone had on voters. This encounter resulted in a story of Stone causing a sex-abuse victim to burst into tears as he insensitively told her that she was bad for the SBC, causing her to retreat into the protection of her advocates and defenders…
Read entire article here.
Original article was posted by staff at Protestia.com. Title altered by BereanNation.com.
About Post Author