Calgary Pastor Tim Stephens to Spend at Least 14 Days in Jail For Obeying Jesus Christ and Holding Outdoor Church Service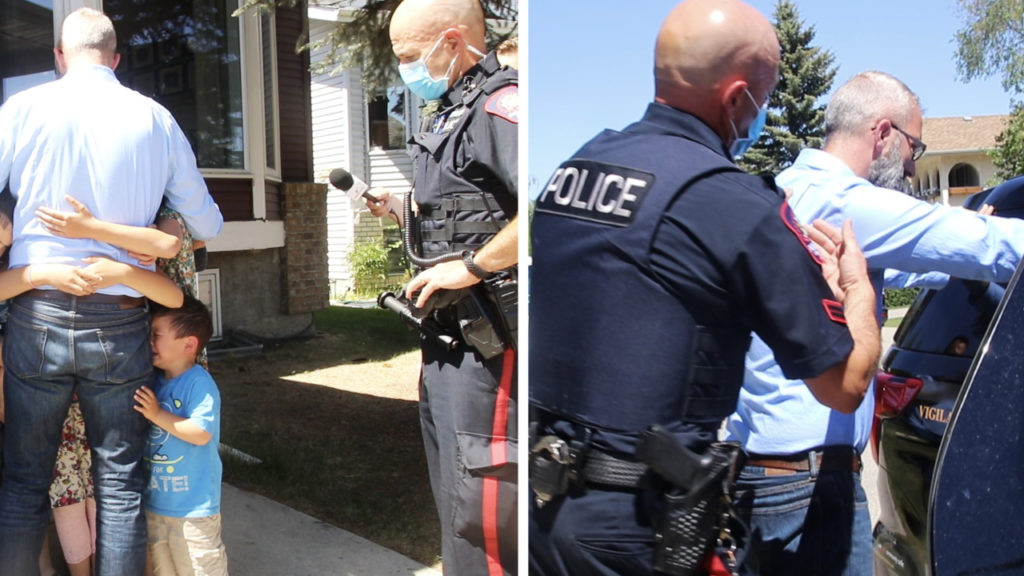 Pastor Tim Stephens, who was arrested by police on Monday in front of his weeping wife and children a day after his underground church service was discovered by police helicopters, will have to spend at least 2 weeks in prison on account of violating Alberta lockdown orders, incarcerated until he can attend a June 24 court date.

This is the second arrest for Stephens, who was taken into custody last month and spent three days in jail, then released after his arrest was found to be based on illegal and spurious merits.
In a letter posted on social media by his wife Raquel, she explains that the government has now seized Fairview Baptist Church's building and pastor and that Alberta Health services "still want Tim to tell people what to wear, where to stand, and to forbid some people from being the church,"

Following his arrest, Pastor Stephens went before a Justice of the Peace and like Pastor James Coates, who was jailed on the same grounds and whose location has yet to be discovered, was offered bail conditions "upon his agreement to abide by all public health orders." She explains that he could not agree to those terms, as that would "prevent him from faithfully shepherding the flock to his care" and consequently will remain in custody until at least June 28.
Read entire article here.
Original article was posted by staff at Protestia.com. Title altered by BereanNation.com.
About Post Author