A Moment of Perfect Clarity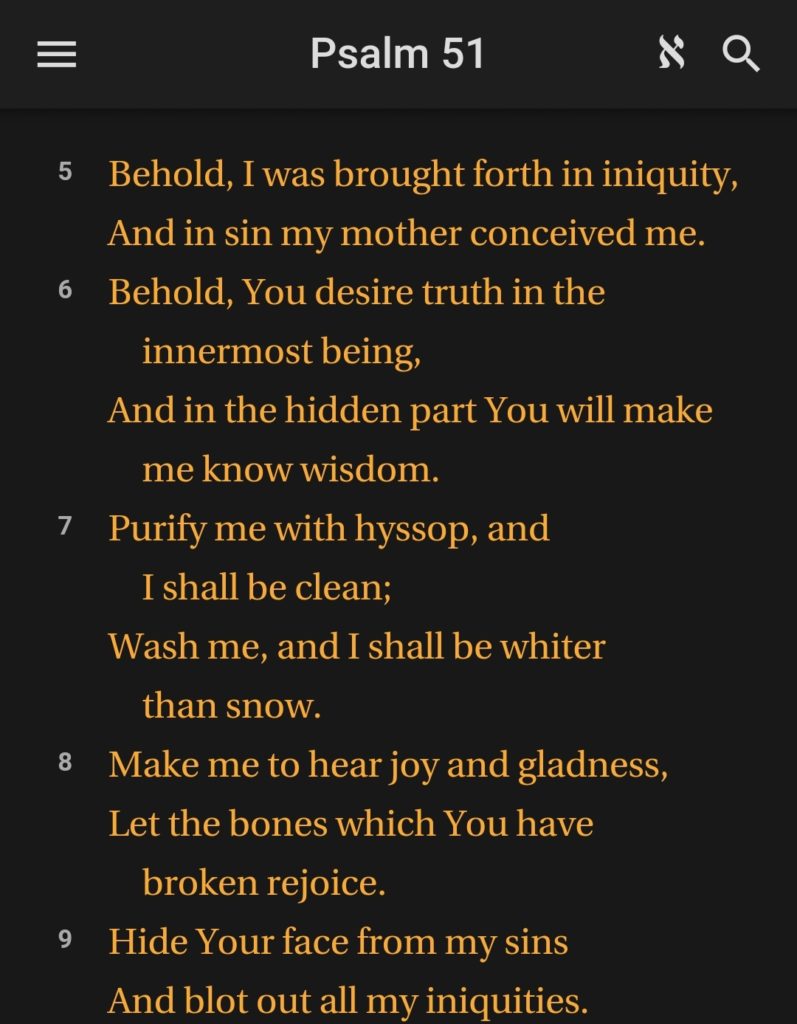 Psalm 51:5-9 presents us with a moment of perfect clarity. It is the moment that David shows that he understands that he knows who he is before Almighty God. He has sinned before the Father, and he cannot help it because he was "born this way," to quote the Lady Gaga song.
David, however, also sees what God wants for his life. He sees how broken his relationship is and how God desires to repair and reconcile it.
He also sees that it is God that must do the work of this reconciliation; all the purging and washing must be done by God before the joy and gladness can come, and that the broken bones caused by his sin may heal.
In that moment of clarity, David's cry is for God to blot out his iniquities and look the other way about them. David looked forward to the Messiah that would one day bear away his sins, and the sins of all Israel. That Messiah came in the person of Jesus Christ, who died for the sins of all who will ever turn to Him in repentance and faith.
About Post Author